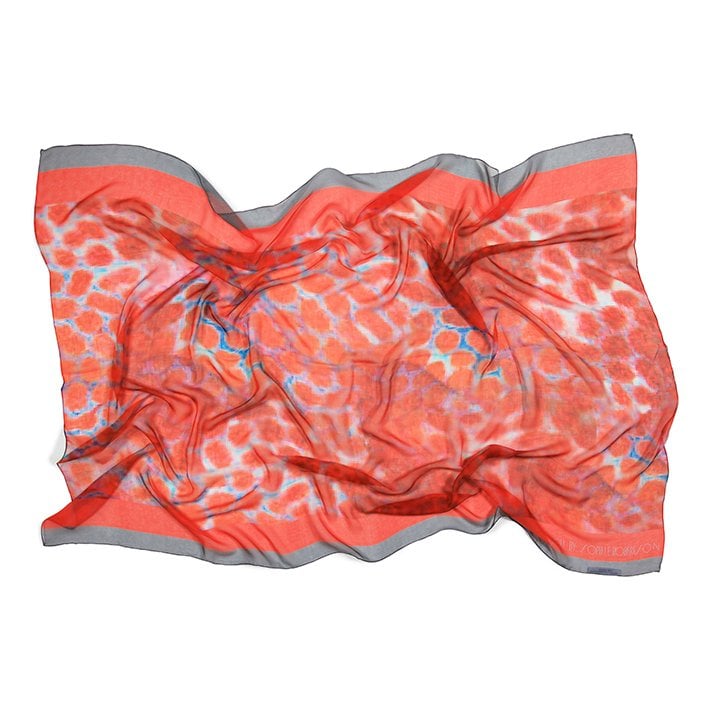 Silk Chiffon | Red Grouper sarong
PRE ORDER: As worn by Tash Oakley and Sophia. Red grouper is a sexy confident young thing. She knows her insides are as beautiful as the outside and that glows from within. Show those curves off life is for living in this print! Margarita in hand this is going to be a good summer. ♥️
During many dives on the Great Barrier Reef, Sophie photographed its richness and diversity. The resulting photographs became the inspiration for this collection from which she created abstract and other-worldly designs based on the patterns and colours of the Great Barrier Reef.
Please feel free to text or call me on 0450278197 for some help with your gift.
Details:
138 x 197 cm
Silk satin chiffon
Hand-rolled edges
Includes a presentation box wrapped with blue ribbon, perfect as a gift
Sophie is happy to announce that $10 will be donated to The Great Barrier Reef Foundation -for every purchase of scarf, sarong or yoga mat.