CASHMERE • SILK • SILK CHIFFON?! ❄️✨
I've had a few questions about how the fabrics compare. Seen here in the video-Cashmere, silk & chiffon mix to compare next to each other...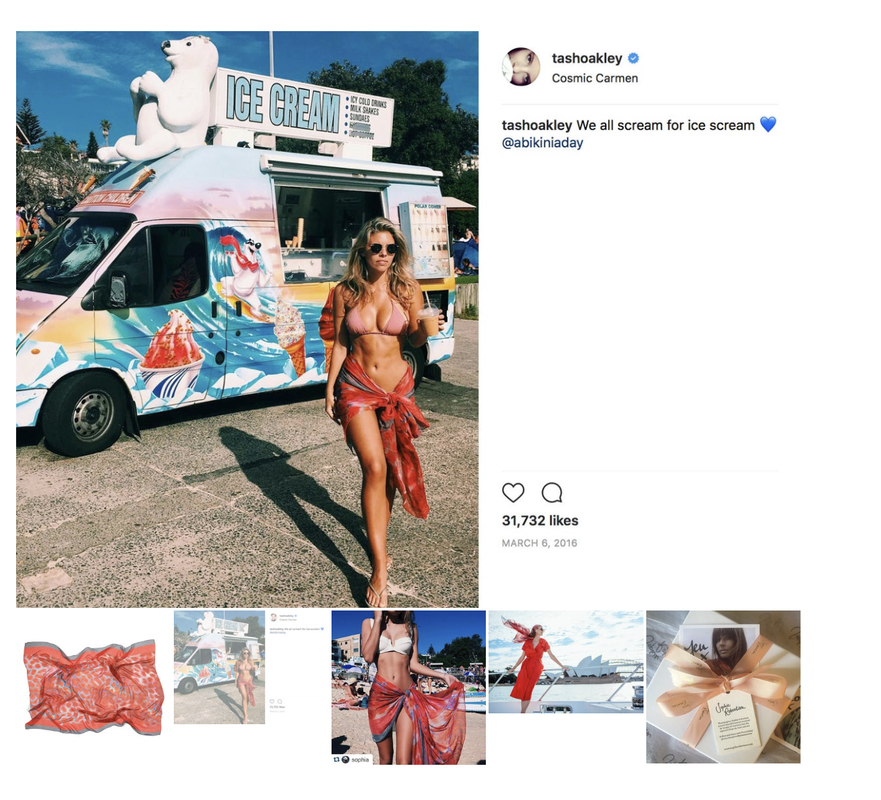 ❄️Cashmere is best for colder climates but a perfect cover up on summer nights
✨Silk has more of a sheen & luxurious feel, looks great tied as a top (more videos coming soon).
Finally chiffon as seen on Tash Oakley above, is perfect for the beach as a cover up, beach to bar item. The holiday essential!
Skinny Scarf Details:
50 x 197 cm
Silk and Chiffon blend
Hand-rolled edges
How it fits: As a Sarong (138 x 197cm):
YouTube 'How To', coming soon, in the meantime follow me on instagram here
In the meantime, please join our facebook group, where we share images and inspiration with 'how to wear' my scarves and sarongs to make your look truly unique. To join just click and add yourself: here